Our children rely on us to keep them safe from any perils that can cause them harm. The Window Covering Safety Council educates both parents and caregivers on keeping children safe with window blinds having either a cordless design, a continuous loop cord, or being motorized so there are no dangling cords for children to be harmed by. Choosing child safe blinds is a responsible choice for any household with young children, as they are designed to prevent accidents and injuries.
Childproofing a home is important even as your child grows because toddlers can get into something they shouldn't do rapidly, and before you know it, they can be injured. Find out how to avoid window cord injuries with modern child safe blinds that are as safe as they are beautiful.
Why Choose Child Safe Blinds and Window Coverings?
Young children are naturally curious, and they love to play with things that look interesting to them. In a matter of a minute, they can twist and play with cords on window treatments and get entangled in them. It's especially important to keep cribs and beds away from window coverings for child safety and keep cords out of reach. 
Here are Some Tips to Keep Your Children Safe
You should check all of your windows for potential cord hazards and follow some guidelines to make your home a child safety zone.
Install cordless window coverings in all the bedrooms

Move any items that a child can climb on and reach the window covering to a different area or wall

Anchor continuous loop cords to a wall

Lock your horizontal blinds and shades cords into position at all times

Replace any corded window coverings manufactured before 2001 with safety-approved items if possible

Customized cords can be retrofitted with cord cleats
Great Choices in Cordless Window Coverings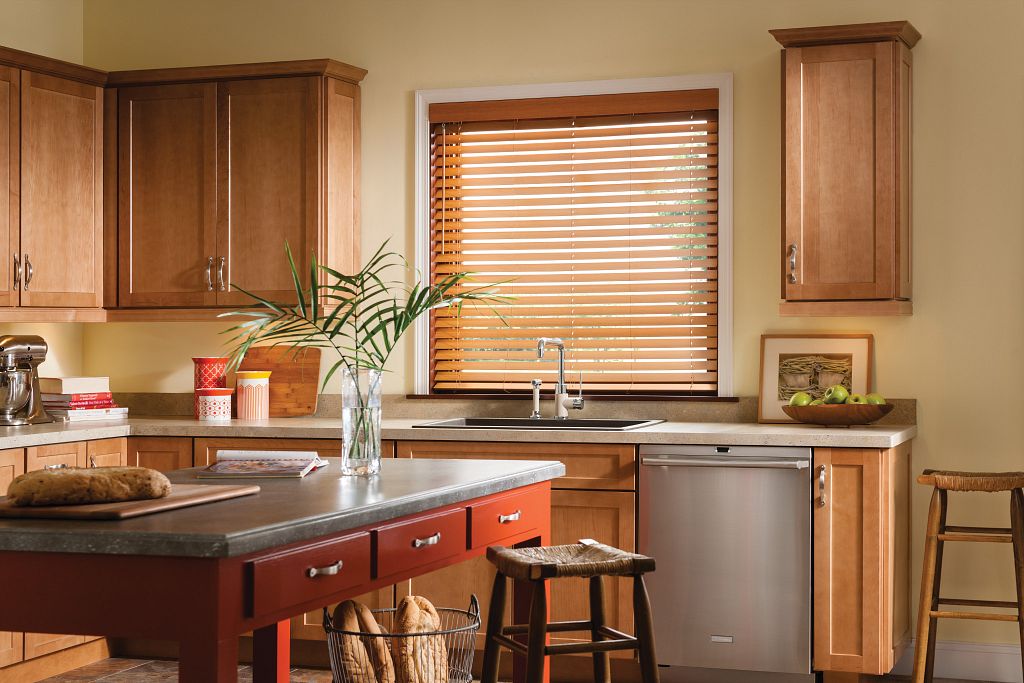 Modern window treatments give you the options of how they are operated, so you can choose a safe method with a customized cord. A continuous cord loop doesn't have a dangling cord but instead is a cord that attaches to a pulley. It creates one cord loop that returns back to the head rail, and you pull it in one direction to raise your shades or blinds and in the other to lower them. 
Cordless operations have no visible cords at all. Instead, the cords are inside the blind vanes. They include an adjustable system that operations on tension to raise and lower the window treatments. You can adjust them to any level you wish. You simply grasp the center of the bottom rail and lift upwards to raise your window blinds and pull downward to lower them.
Motorized window treatments are also cordless. You merely push a button to lift, lower, or adjust them to any desired level. They are simple to operate, give you peace of mind, and you can also program them to open and close on a schedule to coincide with your scenes on your Smart home's hub.
What Types of Window Coverings are Cordless or Motorized?
Basically, all modern window treatments sold by window covering manufacturers are now available in cordless or motorized options. At The Blind Broker of St. Louis, we offer you the highest quality window treatments in a full range of options to fit your needs.
All types of blinds or shades can be safe for your family as cord-free products. Choose the highly energy-efficient cellular shades for safety, with many wonderful options as well. You can choose the top-down-bottom-up design for the greatest versatility in lighting control. You can lower the top and bottom halves of the window, covering them independently of each other to have privacy and light at the same time. Open the top or the bottom, or both if you please. 
Roller shades are child safe and a highly customizable option in a cordless design. They are made of beautiful soft fabric with your choice of thousands of patterns, colors, textures, and themes from which to choose. They provide you with crisp and clean lines in any window of your home.
You have many great child-safe options to keep dangerous window-covering cords out of reach of children. At Blind Broker of St. Louis, we want to make sure all of your family members are safe, and we can help you to decide on the best window treatments for all of your privacy, lighting control, and safety needs in several of our products from a full line of custom window treatments. Call us today to schedule a FREE in-home consultation with one of our highly experienced designers.
To learn more about how you can make these important choices when selecting child safe blinds for your home, schedule an appointment with The Blind Broker of St Louis today, where you can explore options and check out aluminum blinds that are designed with child safety in mind.